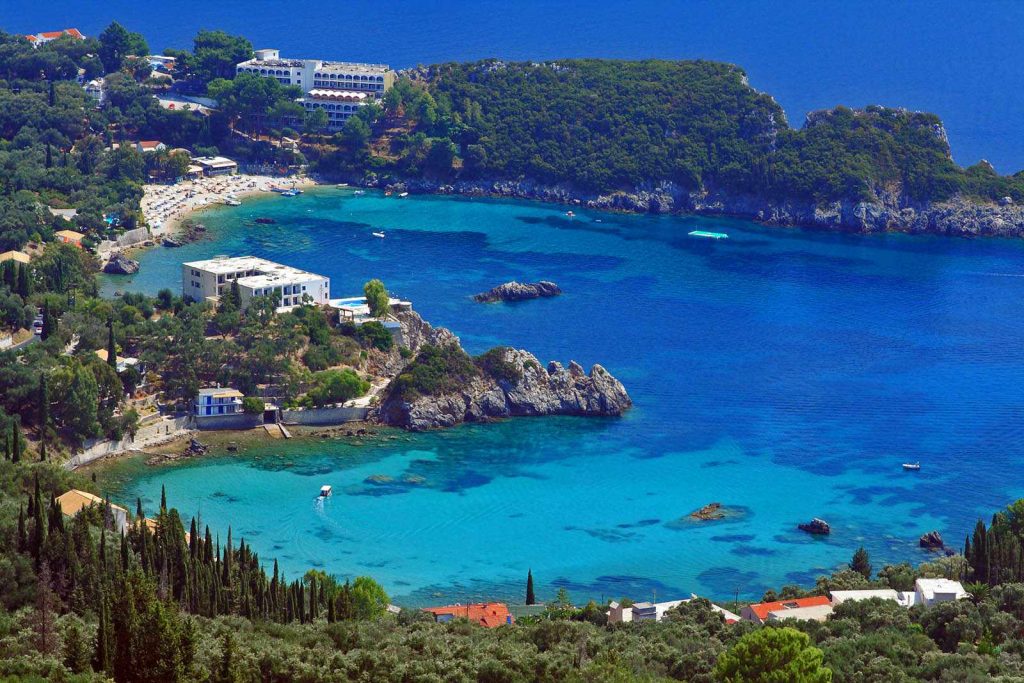 Corfu island is one of the most famous islands of Greece and of Ionian sea as well. It is known for its picturesque houses, traditional food and festivals, crystal clear seas, breathtaking beaches and of course its accommodation facilities for visitors. Corfu is the ideal destination both for families and young people who want experience the night life or the Greek island along with its beautiful beaches.
The prices for rentals (rooms and apartments) vary from very low prices to higher, depending the facilities that rentals offer (luxury rooms). In Corfu town as well as in villages (including the old Corfu town) visitors can select the ideal rental room that suits their needs (suitable for families and couples). Most of them are registered in detailed accommodation guides who are accompanied by photos of the rooms that are located in Corfu. These guides offer reviews from people who visited Corfu.
The Corfu town and villages are full of rooms and rental apartments that offer outstanding sea view and easy accessibility to beaches whether you rent a car or take the bus. They are also suitable for big families. The prices are very low considering the services and the quality facilities. Standard rental apartments and rooms in Corfu town are fully furnished and offer hot water, television, air conditioning and sea view in most cases. Luxury rooms and apartments include the above features along with swimming pool, playground, catering services and easy access to beaches and bus stops. Luxury rooms can also be found in the old Corfu town with its unique architecture.
Except Corfu town, visitors can find standard and luxury rooms and apartments for rent with outstanding sea view in Barbati, Kassiopi (kasiopi), Agios Gordios, Gouvia, Nissaki, Sidari, Pelekas, Boukari, Acharavi, Lefkimi, Paleokastritsa, Agios Georgios, Dassia, Kontokali, Messonghi, Glyfada, Agios Stefanos, Arillas, Ermones, Liapades, Benitses, Velonades, Moraitika, Danilia, Alykes, Roda, Kommeno, Perama, Perama, Ipsos (Ypsos), Agios Ioannis and Agios Markos.
Despite the remarkable and beautiful beaches, the unique architecture, the picturesque villages and excellent facilities for tourists and visitors, the prices to rent rooms are considerable low even for luxury rooms which provide catering services. Visitors can be informed about rental apartments and rooms using accommodation guides that can be found in travel agencies. These guides offer reviews from past visitors who share their accommodation experience from the Greek island.